5 places of the Costa Brava to visit by boat that you cannot miss
With more than 200 km of coastline, the Costa Brava offers numerous coves, beaches and magical locations that you will not want to miss during your visit. Some are difficult to access by land, especially during the busy summer months, and seem to have been invented to reach them by boat. Next, 5 "musts" of the Girona coast to discover while on holiday in one of the Costa Brava Hotels de Luxe establishments:
1 – Cala Taballera
This wild cove of El Port de la Selva is a reflection of the Cap de Creus landscape in its purest form. Virtually only hikers and boats can access it. So if you are sailing the northern waters of the Alt Empordà, this is your chance, a good starting point to discover the Costa Brava by boat from our hotels.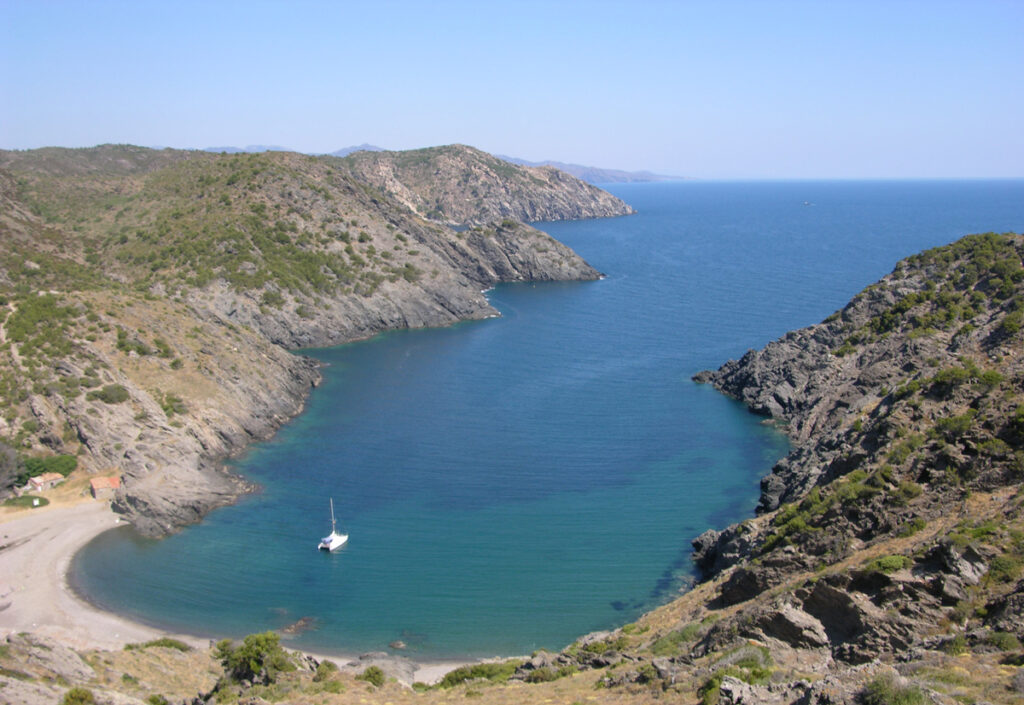 2- El Pirata Club
Just below the luxurious Hotel Vistabella, in Roses, is its most summery restaurant, "El Pirata". Known for its exclusive events, such as the "Lobster Day", "Pink Saturdays" or "Champagne Parties", it has its own jetty and buoys so you can come to the most chic seaside parties on the Costa Brava by boat.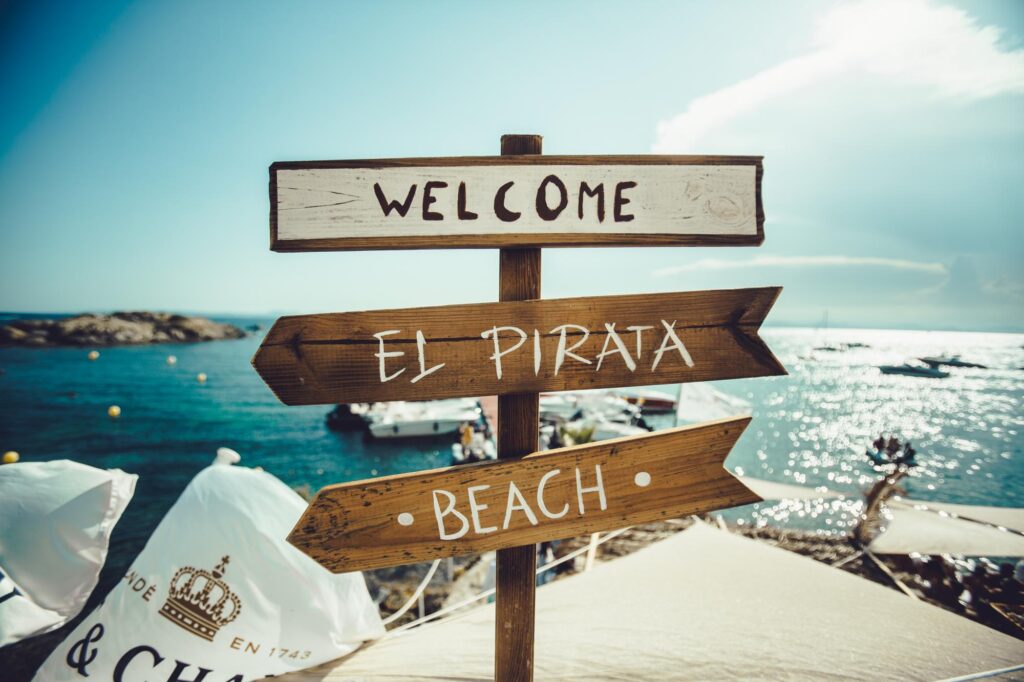 3 – S'Eixugador
Hidden just a few metres from the hamlet of Sa Tuna, in the municipality of Begur, and very close to several of our hotels, the best way to discover this privileged corner of the Costa Brava is by arriving by boat. Prepare your goggles, tube and flippers, as its crystal-clear water make it ideal for snorkelling.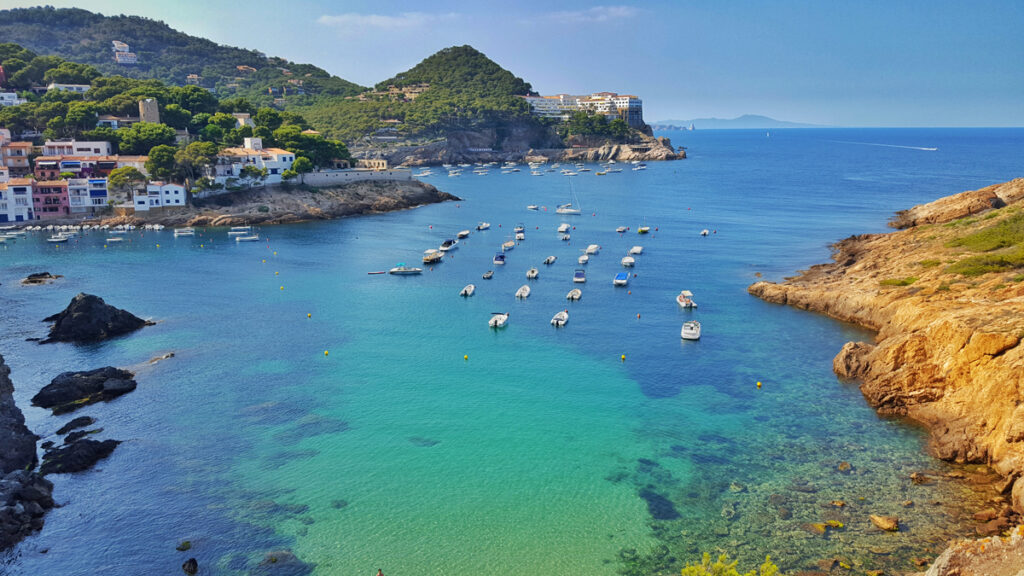 4 – "La Banyera de la Russa" (Cala Massoni)
Find yourself completely surrounded by pine trees that touch the sea, reddish rocks and turquoise water in this tiny hidden secret just on the border between Palafrugell and Mont-ras. A stone hut and a small dock built in their day by the Woevodskys, the old owners of the nearby castle of Cap Roig, remind us of when the wife, Dorothy, "the Russian", bathed in her favourite spot. Relive those glamorous times by boat, as well as in the Costa Brava Hotels de Luxe hotels.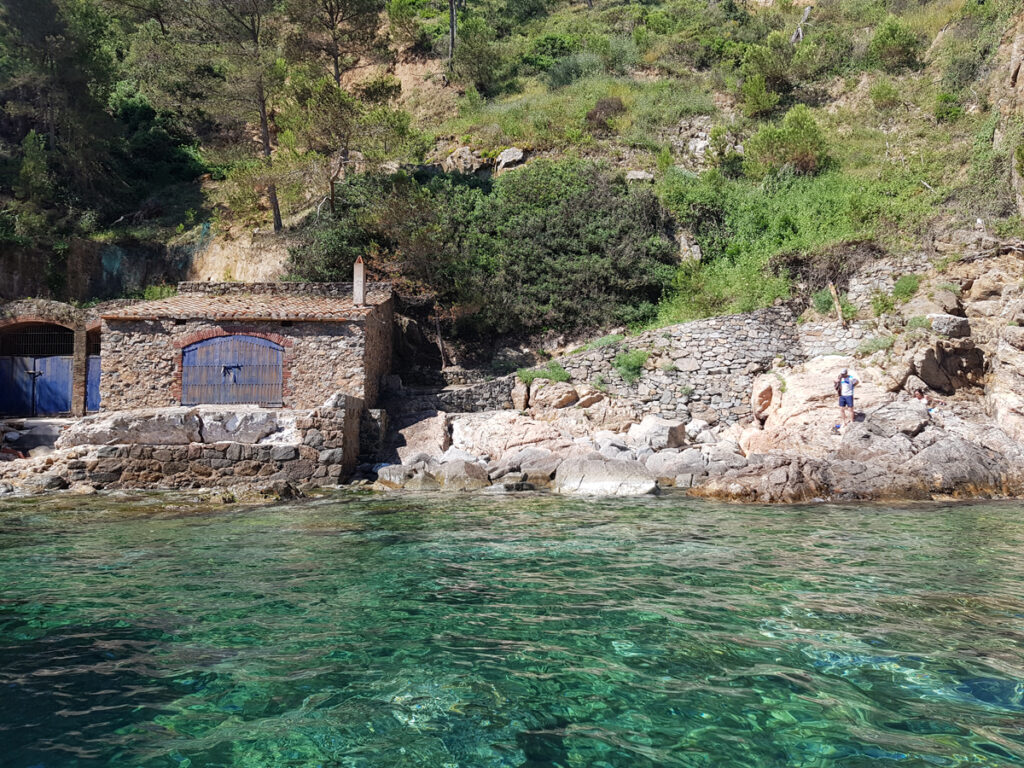 5- Cala Futadera
No doubt one of the most spectacular views of the Tossa de Mar coast. Unspoilt and overflowing with nature, it has become one of the favourite destinations for sailors who stay in the luxury hotels of the Selva Marítima region. Its orientation makes it ideal for avoiding the frequent Garbí wind during the summer on the Costa Brava. While outside Cala Futadera the sea moves energetically, you will find absolute calm inside it by boat.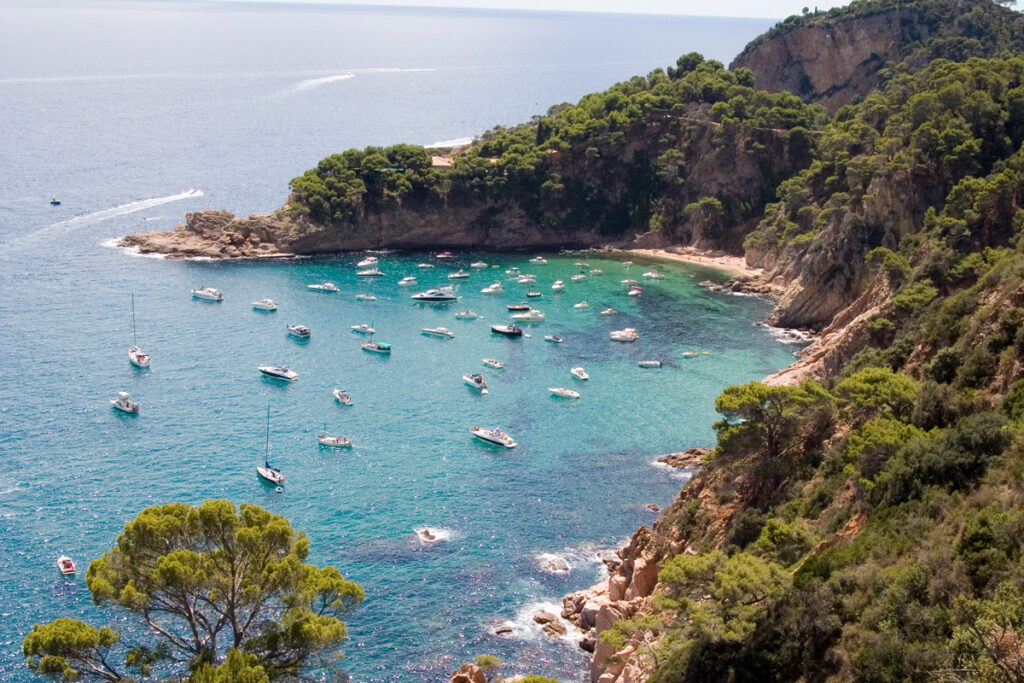 These are just 5 unmissable visits of the many, many possibilities that the Costa Brava offers to be discovered by boat.
In any case, the Costa Brava Hotels de Luxe establishments will always offer you the best option for enjoying our spectacular coastline.
All the secrets of the Costa Brava in our magazine.